Interesting thing about sustainability: although it's a rather weighty word, lots of folks use it with surprising ease. Businesses, government bodies and citizens of the world turn to "Sustainability" when they wish to add responsibility to their discourse. Here at Ankho we only use it in direct relation to our actions and beliefs. Key word: "belief". Believing in something and applying it to your business makes it harder to stray from what matters.
For us it's this: our suppliers and manufacturers are not only among the best in the EU but also share our values. They offer respect and fair wages, they cherish our planet and look to the next generations when making their business decisions. For the raw materials of our products, we turned to a reputed factory in Italy, while the production of our innovative items is based in Lithuania.
Packaging is important as well, so we only work with responsible partners, such as our friends at Better Packaging.They make sure our products arrive in fully recyclable bags, after which we take it a step further (hey, and farther!) and ship it to our clients in matt white envelopes that are made with zero-waste.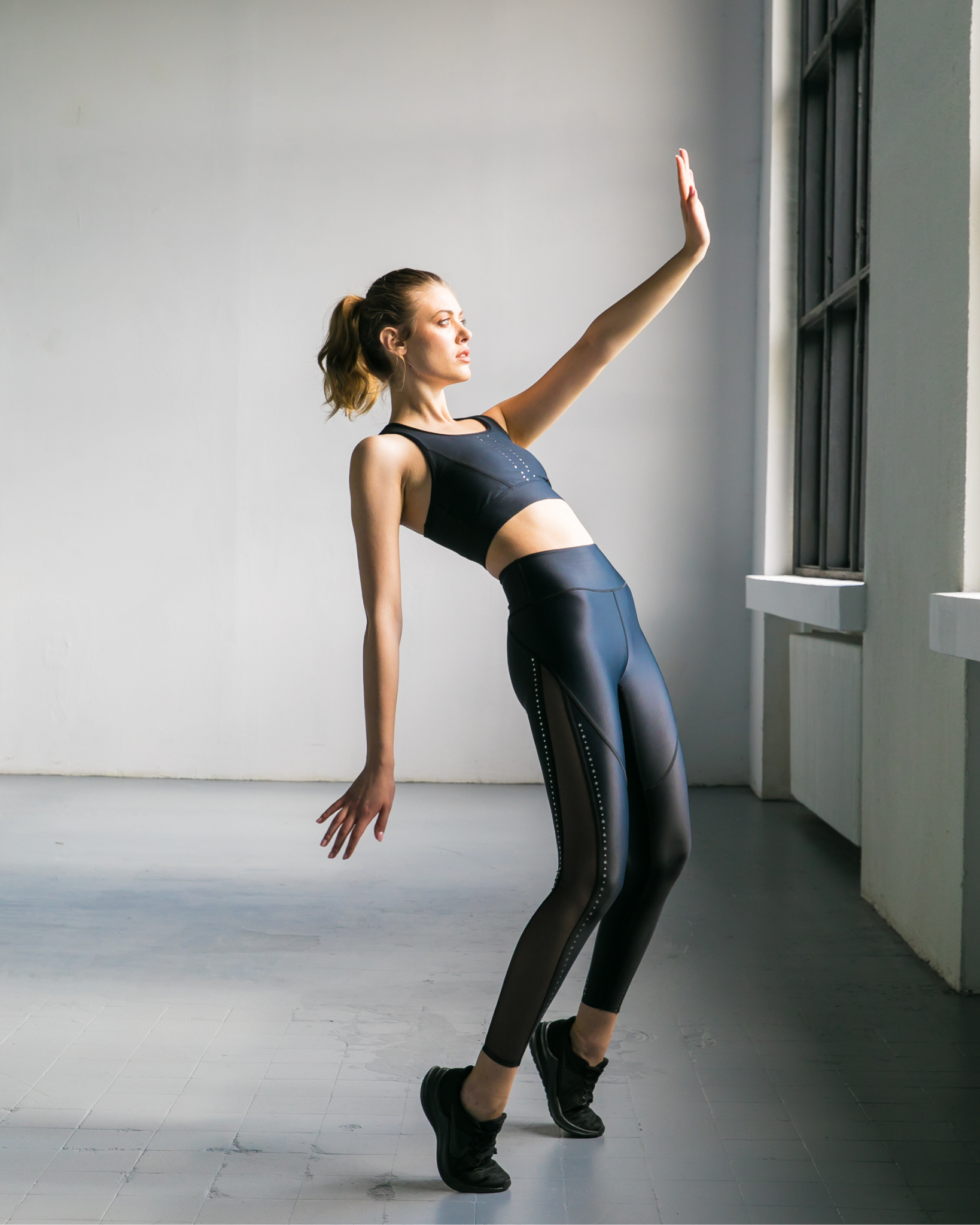 and finest fabrics to support and improve your workout
Hands down, we built Ankho as a brave and innovative brand. Yes, we're dreamers, but with a knack for strong, courageous business practices. That is why we only work with low stock on our products. This helps us stay flexible and exclusive on certain models, but it also reduces waste, which has been our priority from day one.

We aim for quality but in a sustainable, palpable way. Consequently, our bra and leggings collection is made of ECONYL® REGENERATED NYLON that can be recycled infinitely, without ever losing its quality. ECONYL® is 100% regenerated nylon fibre from fishnets and other nylon waste. Moreover, our goal is to use this technology as much as possible - to stay true to high-quality standards as well as our sustainable values. And we are proud to overlap our values and principles with a brand like ECONYL®, which takes on the task of rescuing waste and then regenerates it for a common good.